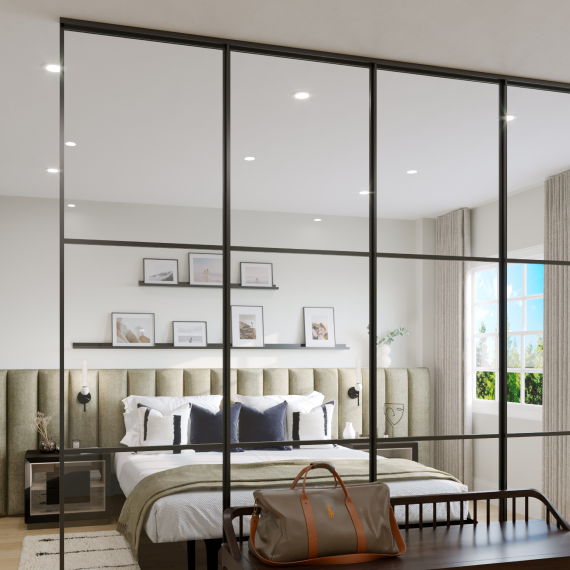 Introduction to Glass Partitions
Imagine walking into your own home and being greeted by stunning, stylish glass partitions. These sleek, modern design elements are becoming increasingly popular in today's architecture and interior design world. Not only do they look fantastic, but they also serve a functional purpose. Glass partitions can be used to separate spaces, provide privacy without sacrificing natural light, and even improve energy efficiency.
But as with any design feature, there's one important question that always comes to mind: what's the price? In this article, we'll explore the various factors that affect the cost of glass partitions, discuss high-end and budget-friendly options, and help you find the perfect balance between style, functionality, and cost.
Factors Affecting Glass Partition Prices
When it comes to glass partition prices, several factors can influence the final cost. These include the type of glass used, the size and complexity of the installation, the level of customization, and the overall quality of the materials and craftsmanship.
First and foremost, the type of glass you choose will significantly impact the price. There are a variety of glass options available, including tempered glass, laminated glass, and even smart glass, which can transition from clear to opaque at the touch of a button. Each type of glass has its own unique properties and benefits, and the more advanced or specialized the glass, the higher the cost is likely to be.
The size and complexity of the installation are also important factors to consider. Larger installations will, of course, require more materials and labor, driving up the overall cost. Additionally, more complex installations, such as curved or irregularly shaped partitions, may require custom solutions and skilled labor, which can also contribute to a higher price tag.
Customization is another aspect that can affect the final glass partition price. If you're looking for a unique design, such as etched or frosted glass, or if you need specific features like integrated doors or electric wiring, these custom elements will add to the overall cost.
To provide you with a sense of the costs involved, we've analyzed a typical residential project – a 2.4m x 2.4m space featuring a single glazed door in a Crittall style – and compared the pricing offered by various companies.
High-End Glass Partitions
We selected Metalform as our premier glass partition provider, and they delivered a quote of £7200 for the product and shipping, with an additional £1200 for assessments and installation. Metalform specializes in crafting custom-made partitions tailored to the client's requirements and desires; however, if you seek a one-of-a-kind, personalized design, be ready to invest in a premium price.
More Cost Effective Supply and Fit Partitions
Next, we explore the budget-friendly supply and installation firms, reaching out to several.
Inoutsolutions – £3600 for a framed door option – £3120 for a frameless door alternative
Glasspartitioninguk – £3484.04
Both of these organizations offer a high-quality product, with installation incorporated into the cost.
Patishon
Here at Patishon, we've decided to shake up the conventional glass partitioning approach by developing the first-ever system tailored for the everyday homeowner. Our partitions stand out as being crafted specifically for residential use, and we've even eliminated the need for intermediaries by offering a straightforward, self-install system that's sold right to you.
As a result, our pricing comes in at just £2427.
Conclusion: Balancing Style, Functionality, and Cost
In the world of glass partitions, there's no one-size-fits-all solution. The perfect choice for you will depend on your style preferences, functional requirements, and, of course, your budget.
As we've seen, there are plenty of options available, from high-end luxury partitions to more budget-friendly supply and fit solutions to our own Patishons. By considering the factors that affect glass partition prices and weighing the pros and cons of each option, you can find the perfect balance between style, functionality, and cost for your unique space.